At Hatfield Chiropractic Clinic of Marysville, all of our professionals are fully trained and experienced to provide you with the best chiropractic care. We want you to trust that you are getting the highest quality care each time you come to see us. But we're also people just like you - we have families and pets, we're parents and grandparents, we participate in sports activities and try to stay current with the news. We combine our expertise and professionalism with a personal, responsive and caring attitude to make you as comfortable as possible with our practice - whether you're sick or well.
---
Dr. Jeff C. Hatfield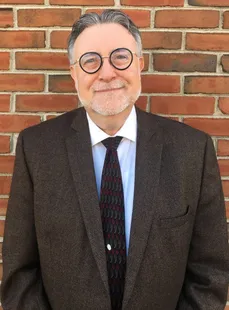 Dr. Hatfield was born in Fostoria, Ohio and graduated from Fostoria High School. Dr. Hatfield furthered his education at Mount Vernon Nazarene University. He majored in Biology and minored in Physical Education. While at Mount Vernon, Dr. Hatfield varsitied in tennis and was #1 man for three of his four years. He received an advanced Biology Scholarship his senior year. He graduated in 1977 with a Bachelor of Science degree. His postgraduate work was performed at Bowling Green State University and graduate work in chiropractic at Palmer College of Chiropractic in Davenport, Iowa. He graduated with honors in 1986.

Following graduation, Dr. Hatfield worked in Findlay, Ohio for almost a year as an associate doctor. He opened his practice at 130 N. Main St. in Marysville on October 16, 1988.

Dr. Hatfield has been very active in each community he has lived. He is in the Marysville Lions Club and was District Governor in 2002-2003. He has served as a director of the Marysville Chamber of Commerce and has served four years on a long range planning committee for the Marysville High School. In 2003, he was appointed by President Bush to serve on a Small Business Ad Hoc Committee for Ohio. Dr. Hatfield is very active in his church.

Dr. Hatfield is married to Jane and they have three children. Josh who is married to Brienne, Jason who is married to Karen, and Jenny who is married to David Sigler. Dr. Hatfield has five grandchildren- Augustine, Olive, Kylie, Kenzie and Violet.

Dr. Hatfield has many hobbies. He enjoys yard work, the Civil War era, and he collects sports autographs and memorabilia. He has a passion for Ohio State Football, and is an usher at every home game.
---
Jane Hatfield, Chiropractic Assistant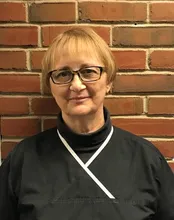 Jane has been with Hatfield Chiropractic for 31 years alongside Dr. Hatfield. During her time with the office, she has developed her skills in various topics through seminars and classes all over the country.
Jane has 3 children with Dr. Hatfield, and 5 grandchildren she adores. She loves to travel and collect old sports trophies, as well as baking for the office "tailgate" on Friday evenings during football season!
---
Lucinda Brown, Insurance Billing Specialist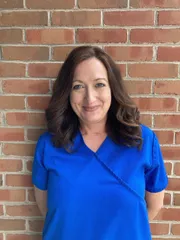 Lucinda has been with our practice for over 15 years serving as a patient advocate to maximize their healthcare benefits. She has over 25 years of experience as a chiropractic assistant and insurance billing manager. Lucinda has been a Marysville resident for 21 years where she and her husband raised their 3 children.
---
Michele Austin, Chiropractic Assistant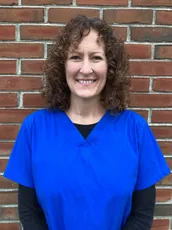 Michele is the newest member to our team! She brings her medical experience from her years working at Memorial Hospital as a Patient Care Tech in the critical care unit.
She has raised her 3 kids here in Marysville, the youngest being a junior at the STEM school. She loves her pets, dancing, reading, hanging out with friends, and being outdoors when it is warm.
---
---